Tetrad Mega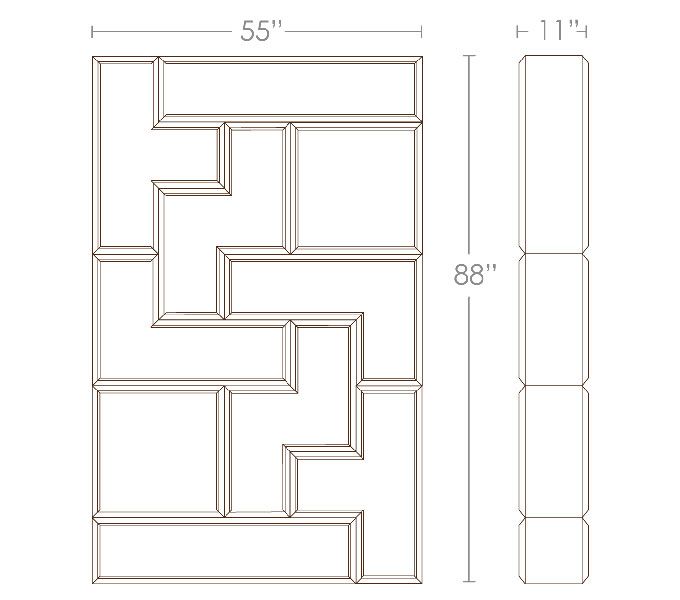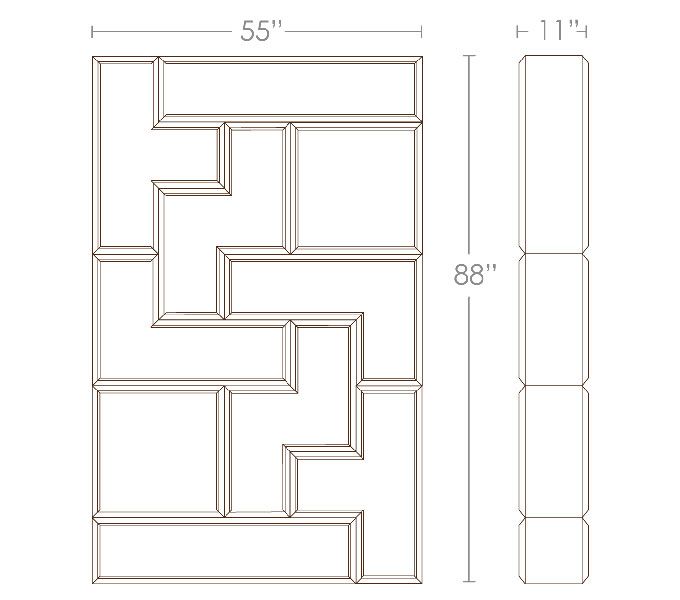 Tetrad Mega
Reversible and interchangeable, these sturdy blocks will provide for endless stacking configurations and a lifetime of enjoyment. As the front and back edge of each shelving block bevels away from the interior surfaces, the overall shelving unit reveals an unreal optical quality when viewed from an angle. Constructed with hardwood Walnut edges and a high-quality and durable material thickness, this unit can be positioned in a variety of configurations to fit multiple spaces.
Contact directly to order individual blocks.
The Tetrad Mega Shelving can also be customized for wall mounting upon request.
Materials: Hardwood Walnut Edge / Ash / Walnut Veneer / LumberCore
+ View/Print Product PDF
+ This item ships via White Glove Delivery in 4-6 weeks. Read about our shipping methods here.