Tetrad Bamboo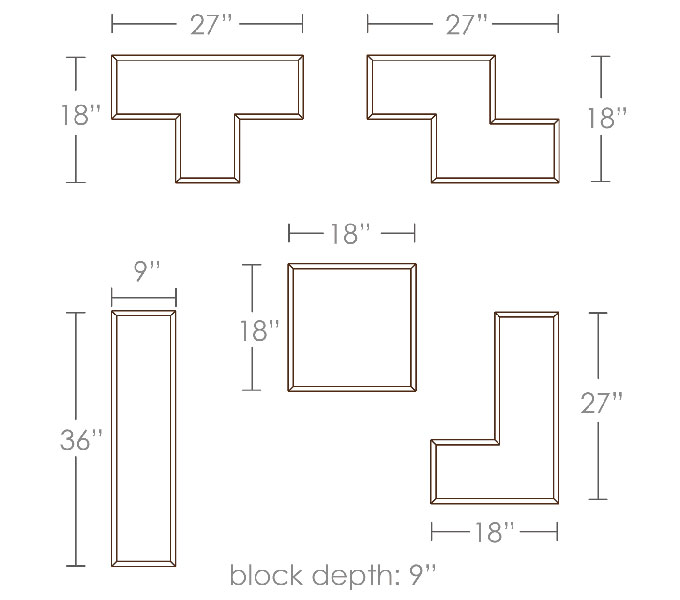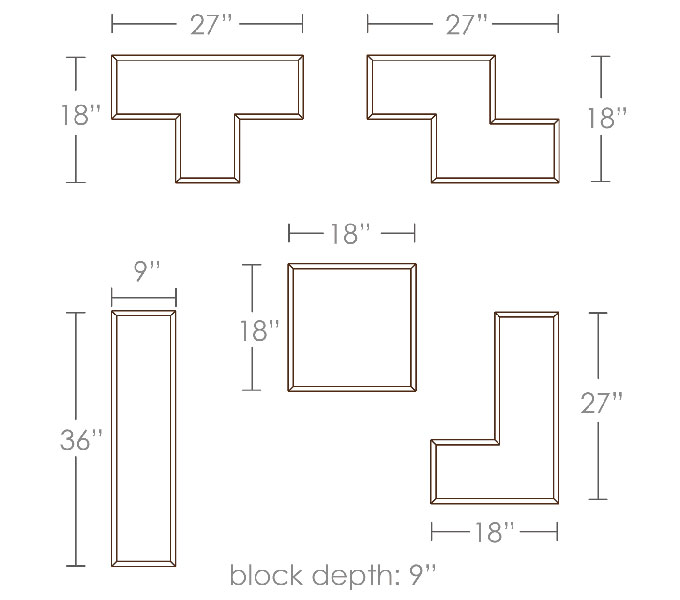 Tetrad Bamboo
This version of our Tetrad Shelving uses the tetris-inspired shapes to create sustainable, modular shelving for your home or office. The combination of the Natural and Amber Bamboo will provide your work or live space with warm tones and a playful style. Blocks can be attached to one another, to the wall or left free floating for life-sized, living room game play. And no, the bottom line doesn't disappear when you make that perfect configuration. The smooth surface is treated with a durable Non-Toxic water based finish. Wall-Mounting Hardware available upon request.
+ Bamboo Plywood
+ View/Print Product PDF
+ This item ships via Ground Carrier in 4-6 weeks. Read about our shipping methods here.