Delta Desk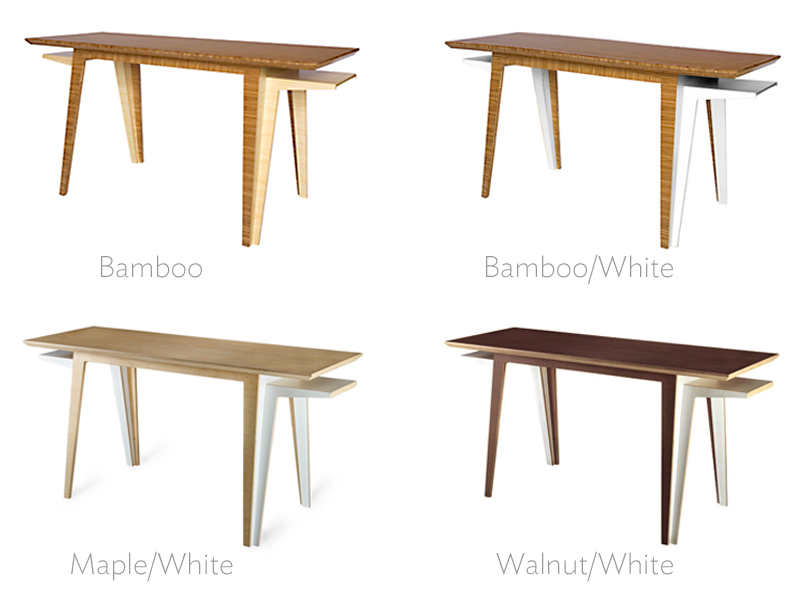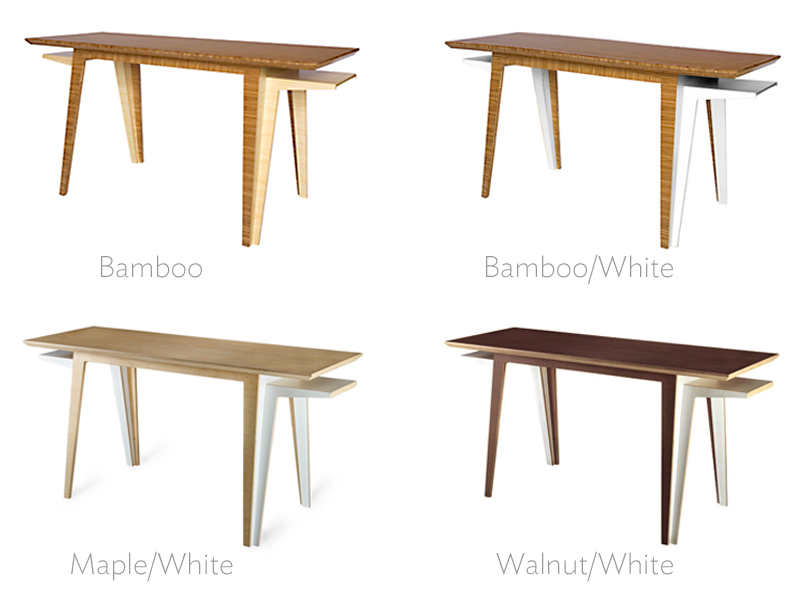 Delta Desk
Designed with simplicity and function in mind, the rather complex legs of the Delta Desk morph into winged shelves for the storage of peripherals that would otherwise clutter valuable work space.The slim profile is designed for laptops and LCD displays. Choose from Certified Maple, Solid Bamboo or Walnut veneer desk top with white painted legs. All surfaces are treated with durable Non-Toxic Water Based Finishes.
Dimensions: 29"(H) x 63"(W) x 22"(D)
+ View/Print Product PDF
+ This item ships via Freight Carrier in 4-6 weeks. Read about our shipping methods here.